A product provides a solution – a belief can change the world.
UPGRAID strives to be more than just a product. This company hopes to lead a cultural shift towards a more proactive approach to our health, and away from unnecessarily using products with chemicals. We believe that, "we can all feel a little better every day."
---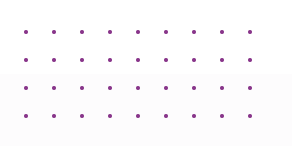 When UPGRAID Co-Founder Justin Kamine, a Forbes 30U30 for Food discovered that 86% of our healthcare costs are spent on chronic conditions, while only 3% are spent on preventing them, he knew there was a problem that needed a revolution to fix. With the passion and will to create a movement to change how we approach our healthcare, Justin knew that one person was the right person to help him do it: Helene Rutledge.
In early 2019, Justin cold called Helene, an experienced pharma exec with an unparalleled resume: the former Chief Innovation Officer of New Avon, Global R&D Director of Pfizer Clinical Supplies, Head of Open Innovation at GlaxoSmithKline, and VP of R&D at Nature's Bounty. To put it simply, Helene is at the top of her field.
Justin asked her one single question that sparked this movement: "How come no one has ever taken a pharmaceutical scientific approach to clinically study organic ingredients and launched the world's first organic-based pharmaceutical-like company?"
Helene wanted to answer that same question. After an initial research phase, she called Justin and said "I've figured it out. Let's do this." It was time to leave traditional corporate life behind to start a revolution. That revolution has culminated in UPGRAID.
Helene and Justin's credibility and vision sparked the interest of other top nutritionists, fitness experts, food celebrities, and product disruptors who decided to join the UPGRAID team and work together to turn the mission into a global movement.
By no longer accepting just a reactive synthetic based health care system, we can all do our part in coming together to drive the change we need. Our team takes the most rigorous approach to sourcing the highest quality ingredients to deliver clinically tested and science-backed products with zero chemicals, zero compromise, and zero false promises back by 100% transparency and organic ingredients.
UPGRAID exists because of real science and results, using fully organic, sustainable, and safe ingredients. It's time for science and nature to come together to upgrade preventative health.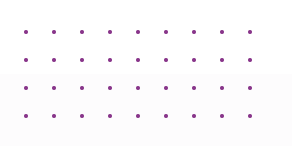 UPGRAID is committed to being a trusted, science first, consumer facing, disruptive brand to elevate society and disrupt the outdated norm - turning your warning labels into positives by creating an organic line of products with the utmost respect for scientific scrutiny.
We are so committed to transparency, that we are willing to share it with the public:
1. We aren't using the most sustainable packaging right now, but we want to.
Help us leave a lighter footprint on the environment and send us an email with ideas!
2. We support healthy prevention – and we are proactive about it.
Let's face it, our healthcare system treats conditions and ailments, but is not focusing on preventing those conditions and ailments. We want you to use our product to prevent conditions from forming so that you don't have to spend time at doctor's offices treating something that was preventable.
3. Tell us where else we can improve and we will do our very best to make your suggestion a reality.
We want to hear from you, and you will hear back directly from our founders.  
---